For the first time, treatment for tobacco addiction is now part of the routine hospital care offered to all patients who smoke in South Yorkshire and Bassetlaw.
This section of the website is where you will find the tools, support and essential information you need to deliver the QUIT Programme.

Alongside these online resources, your Healthy Hospital Programme Team will give you help and support so you can play your part in making this innovative Programme a success. Please see your local trust intranet site for Trust QUIT policies and guidlines.

Facts about tobacco addition:
Tobacco addiction is a chronic, relapsing medical condition NOT a lifestyle choice

Treating tobacco addiction is the single, most cost-effective and lifesaving intervention the NHS can provide

NRT treatments and behavioural support have a bigger clinical impact than most medical interventions

The QUIT Programme will save lives, decrease health inequalities and reduce demands on the NHS

So, make sure you have a QUIT conversation with your patients today
"Referring patients to the smoking cessation team is quick and easy.

"I have in the past referred patients who do not want to stop smoking as the team are able to provide short term Nicotine replacement products for patients during their hospital stay.

"For me the act of making the referral is the first part in enabling a patient to take the first steps towards a smoke free future."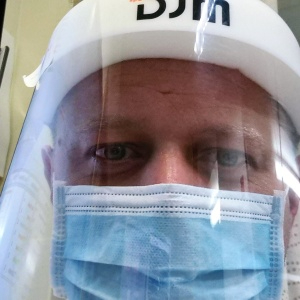 Adam Dawson
Staff Nurse , Sheffield Teaching Hospitals NHS Foundation Trust