Many smokers want to quit, but they just aren't sure how to go about it.
Beating tobacco addiction isn't easy, but there's never been a better time to stop.
There's lots of free support on offer and by using the support that's right for you, you'll be boosting your chance of quitting.
You are three times more likely to quit with specialist support and stop smoking medications.
If you have seen a Tobacco Treatment Advisor during your visit to hospital they will create a tobacco addiction treatment plan with you and will arrange for this to continue after you leave hospital.
This section contains some general advice and sources of information for anyone who wants to stop smoking.
It really is never too late to quit!
The health benefits of stopping smoking start within hours of putting out the last cigarette.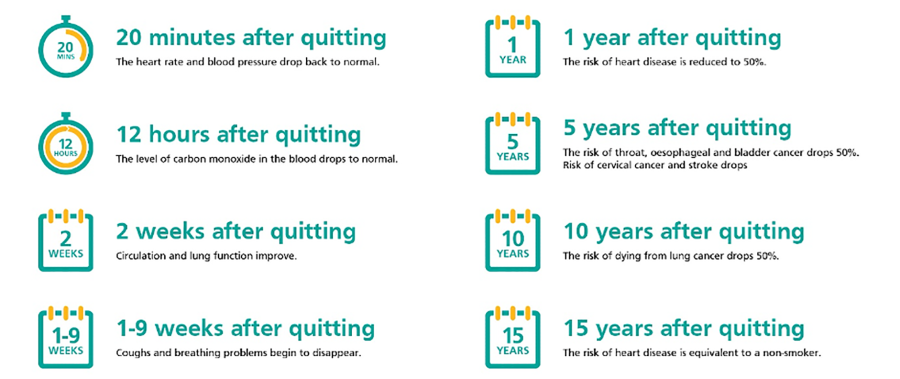 The information above is provided by Public Health England